I feel busier than a bee in field full of honeysuckles. Never would I have thought life without school or a job would be so busy. There is always something to do!
Wedding List
-finish designing program
-obtain marriage license (Thursday?)
- count centerpieces, make sure I have enough vases and doilies
-get ring bearer pillow, flower girl basket
-order garter belt
-start SEATING CHART! ahhh
Weekend
-print programs
Next Week
-talk to DJ about the wedding
-make signage
-must wrap up all loose ends by Friday
Next, next week-
wedding week!
It's crazy because Aaron & I are so close to living together but honestly in the past few months we've spent the most time apart out of our entire relationship. Aaron has a lot of responsibilities with his new job and my evenings are often spent meeting with my mom and aunt planning. Weekends have been taken over by bridal showers and bachelor parties (Aaron's is next week). We really have to make time to see each other. Aaron was so thoughtful yesterday and called me in the evening, offering to pick me up and take me to hang out with some of his friends. I had the wedding budget spreadsheet in front of me, but I wrapped it up quickly so we could head over Durham to hang out. We met up with a buddy of Aaron's and had tasty burgers at Bull City Brewery and then headed over to Fullsteam where they had belly dancers! It was so nice to have a break and a semi-date night. Today I'm going to cook Aaron dinner before we head over to Fred Astaire for our first dance lesson. The way the wedding universe works, it would be impossible for us to meet more than once without a wedding-related task!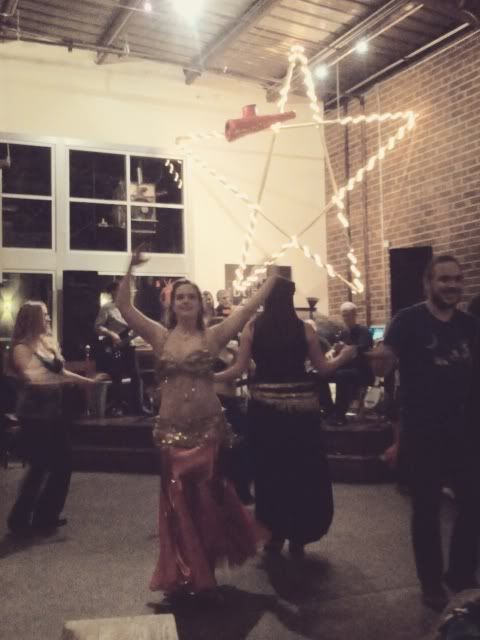 Fullsteam