After an exhausting weekend it hit me-when Bridezillas is filmed, this is when they start. 2 weeks before! I understand why. 2 weeks is crunch time. Thankfully my list is short and I hope to be finished with all major tasks by Sunday, but it's still intense!
My weekend...
Friday
On Friday night Sarah, Ying and I went had a girl's night with friends. It was so much fun. It was a mini-bachelorette for many girls in medical school getting married during 4th year, which for many of us will be the most relaxed year of our lives. We went to Defy Gravity, which is basically a trampoline zone. It was so much fun!!!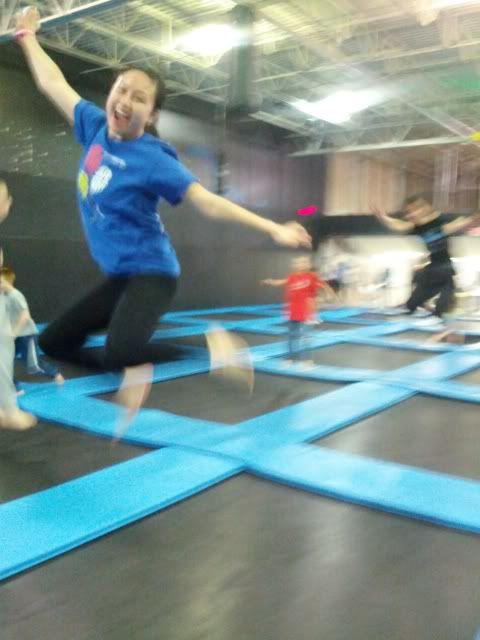 Ying-getting married in 4 weeks!
Sarah!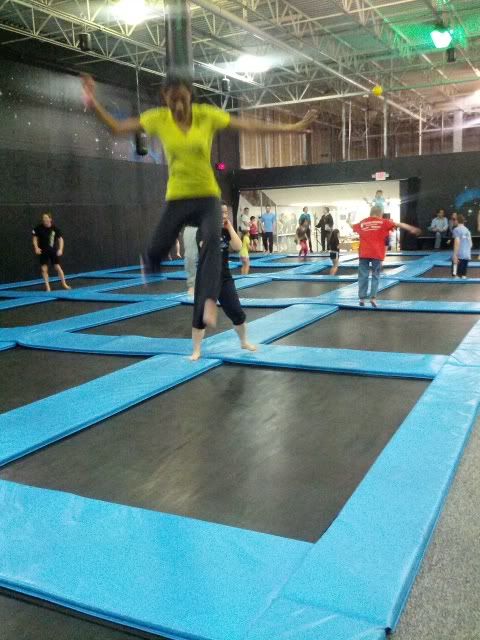 me!!!
After jumping, we showered and headed out to dinner! The restaurant had $4 martinis all night! :-)
Saturday
Aaron and I unboxed all of my glassware and counted how much I had and if it would be a enough for all the tables. Thankfully, we're looking good. I need to order a few more pieces of ebay but nothing major. I also need a few more teacups for the cocktail hour to hold the smaller arrangements.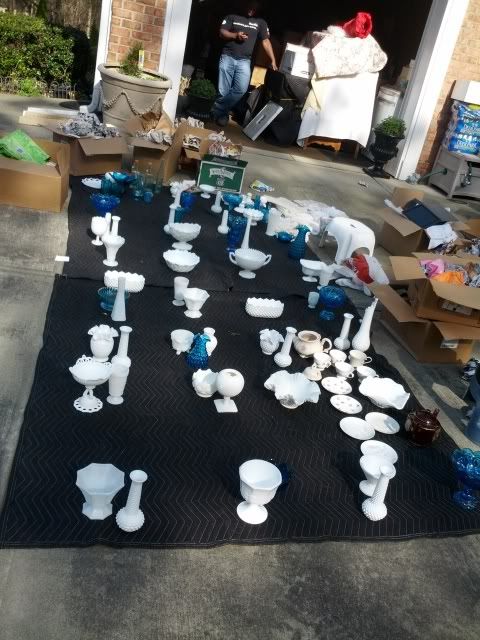 so excited!!!
Aaron and I had really hoped to have a quiet night together on Saturday, but really there was no time. After checking the centerpieces, we loaded boxes of my stuff and drove them over to Aaron's house. When we finished we were exhausted. His house is now full of gifts and boxes of clothes and toiletries. Really, I've only moved about 1/3 of my things. We need to move some furniture and I need to thoroughly go through my room and office. For once living at home is good-If I don't finish, I can just leave things there and get them later!
Sunday
Happy Easter! Today we went to 8'o'clock service at World Overcomers. My mom and sister came to, which was nice. The sermon was excellent as always. At home my mom prepared a ham and some tasty sides and we had a nice Easter lunch. Then it was back to reality and working on RSVPs, seating charts and wedding music. I think it was wedding overload for Aaron and for myself, too. We've never really
worked
together. It can be difficult because I'm a bit more uptight than Aaron (of course I want a perfect wedding)! And Aaron works differently than me and definitely embraces technology more than me-I'm happy to write things out on paper while Aaron is always finding the best spreadsheet or computer program. He did find a very nice seating chart program on Wedding Wire that I plan to use this week.
I think the hardest thing to learn is that things can't always go my way-even if I am "the bride." As the bride, you have to work with-or give in-to your fian
c

é
, to your mom, to your aunt. And sometimes they're right...and sometimes you're right lol. However, just as much as the wedding is "all about you" it's really all about your family and your guests and the celebration-and all of those things are secondary to the marriage. The marriage isn't all about you either-as girls we get spoiled, because dating really is all about you and being courted. But when you're in a relationship and most certainly when you get married, it's time to be a little more selfless. I'm learning it's much easier said then done.
No keeping count of who wins and things won't be fair.