In 10 days, Aaron and I will be six months out from the wedding! Which means it's time for the save the dates! They'll likely go out closer to 5 months however, because I have not even ordered save the dates since we're still trying to figure out our final guest count (hoping for an attendance of 200, yet currently working a guest list of over 300).
I decided to use magnets, because every time I get a save the date it ends up on the fridge. Here are some designs I made for us to consider!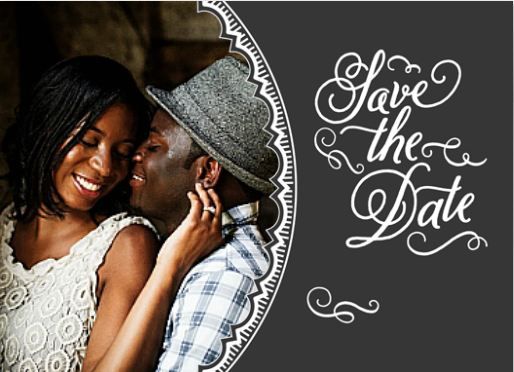 I think #1 is my absolute favorite, however, in the end Aaron and I decided that the full-length walking picture would be best to use. I found a design that totally complimented it well, but I'm going to wait until our save the dates are sent out before revealing it on the blog. I'm going home Tuesday night, so I hope to finally order the magnets then.
Meanwhile, I'm working on a casual, small paperback engagement photobook for us. I actually haven't put the photos on facebook yet! I should, I will soon.
What else have I done? I went back the bridal store and tried on the
Alfred Sung D536
for a third time, since my last time bridesmaid shopping trip had me confused. In the end, I reaffirmed my original decision that this dress was best-best price, beautiful look. I'll have to talk to my bridesmaids by the end of this month and let everyone know the final decision so the dresses can be ordered and have time to be altered if necessary.
Well, that's all for now! Tell me which designs you like! Aaron comes to town for a long weekend tomorrow! :-)