Last weekend Aaron and I were lucky enough to attend the Big Bad Ball in downtown Raleigh at the Capital City Club. All profits went to benefit Hospice of Wake County. It was so much fun. I should have taken more photos of us on the dance floor but my camera is 4 years old and can't take low lighting. I will get a new one before wedding festivities start. :-)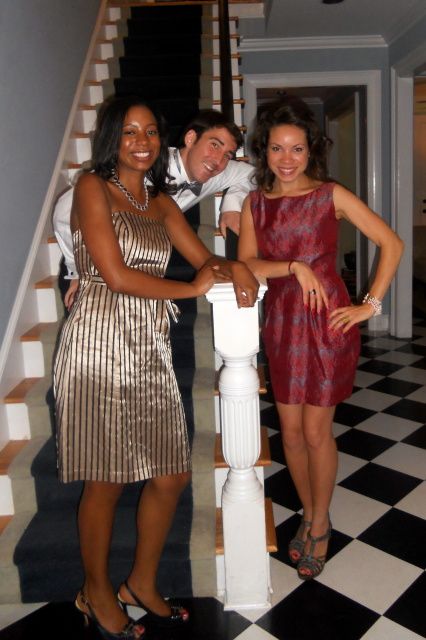 With Phillip and Heather, famous Raleigh power couple.
They're both entrepreneurs!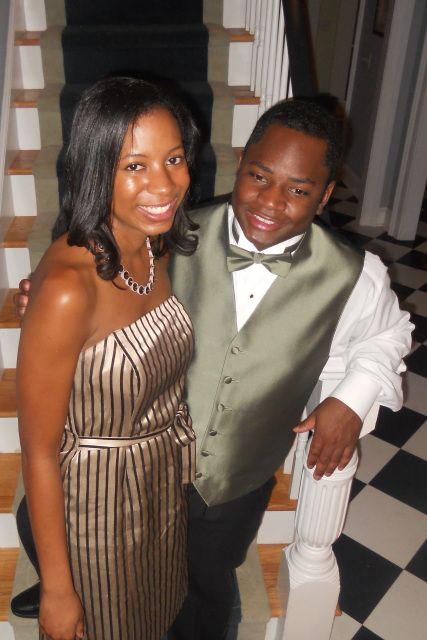 My date is also famous.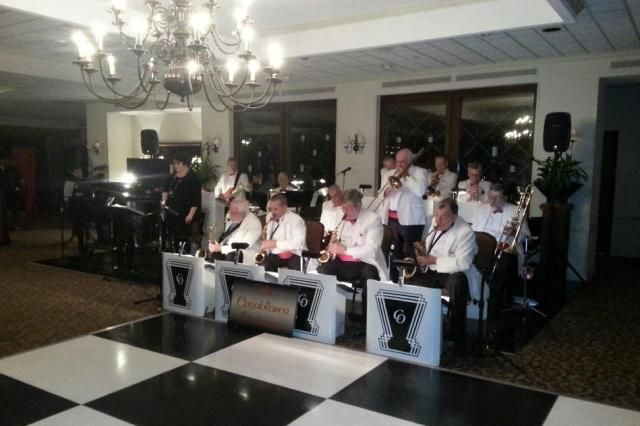 The Casablanca Orchestra was amazing with a nice big band sound.
Photobooth! :-)
Aaron won a gift basket through the silent auction!
$50 gas card and $100 to Rey's Restaurant wahoo!!!
It was so much fun. I can't wait to attend more balls in my future, next time I think I'll wear a floor length dress to truly get in the ballroom spirit. :-)