Y'all. I am so lucky. Seriously!!! I had my bridal shower and bachelorette last weekend and they were
fantastic
. My sister was awesome and did most of the work, so I didn't have much to do, but I did stress a bit about where we going to do dinner, hotel rooms and the number of people in our group (16!). Everything totally worked out though and was worth the stress. Hopefully the wedding will be like that too. :-)
The bridal shower was Saturday morning at my house. Having the shower at my house meant baking cupcakes and late night Walmart runs the night before. :-) A few of my friends came over early and helped set up and everything turned out beautiful!!!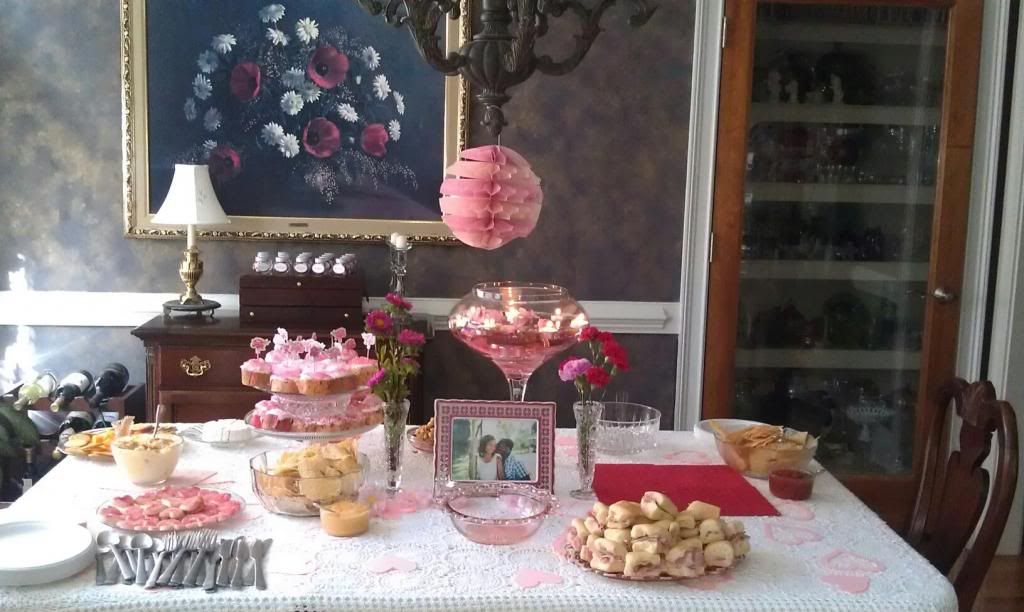 We played some of the popular wedding games, like making bridal gowns out of toilet paper! Don't we look fabulous??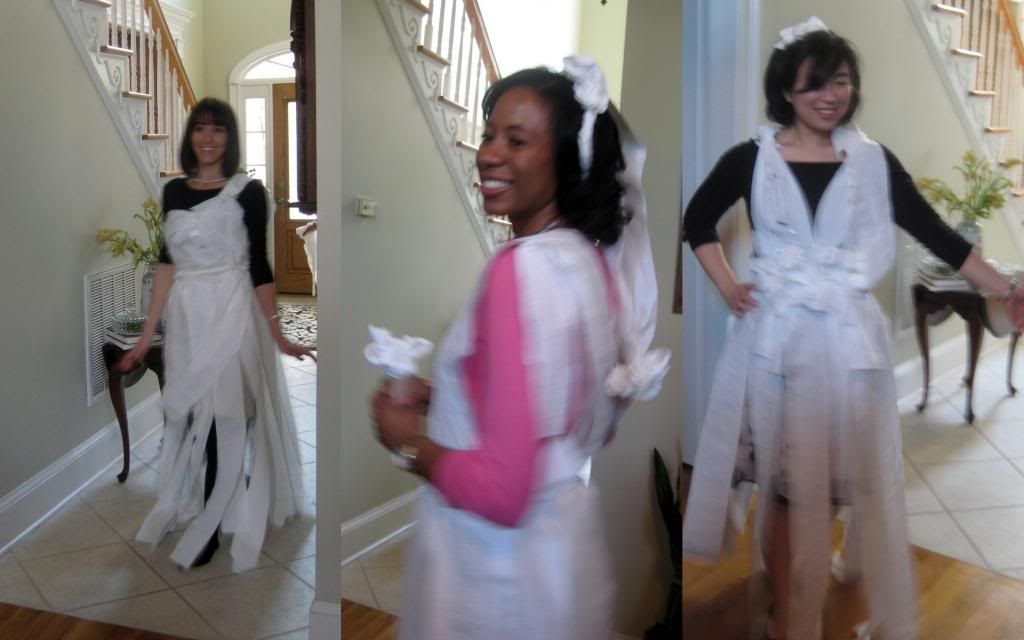 Natalie, on the left, won :)
Then it was time to open gifts. At first, my friends told me which gifts were "adult" and to save them for later that night. However, the gift my aunt gave was pretty skimpy, so it opened the door to all gifts being opened...lots of fun but a little embarrassing too, especially with my mom there! Everyone was thoughtful, I'm pretty lucky to have such awesome friends and family!
Yup that's a Tiffany box but the gift inside isn't from Tiffany haha
After the shower, most girls went home but some of us stayed at the house. We were so tired, we took a nap! After that we headed out to the Marriott downtown where we got dressed and the pregame party began. The bachelorette games were bit raunchy :) and after couple drinks and a round of shots we were ready to head out!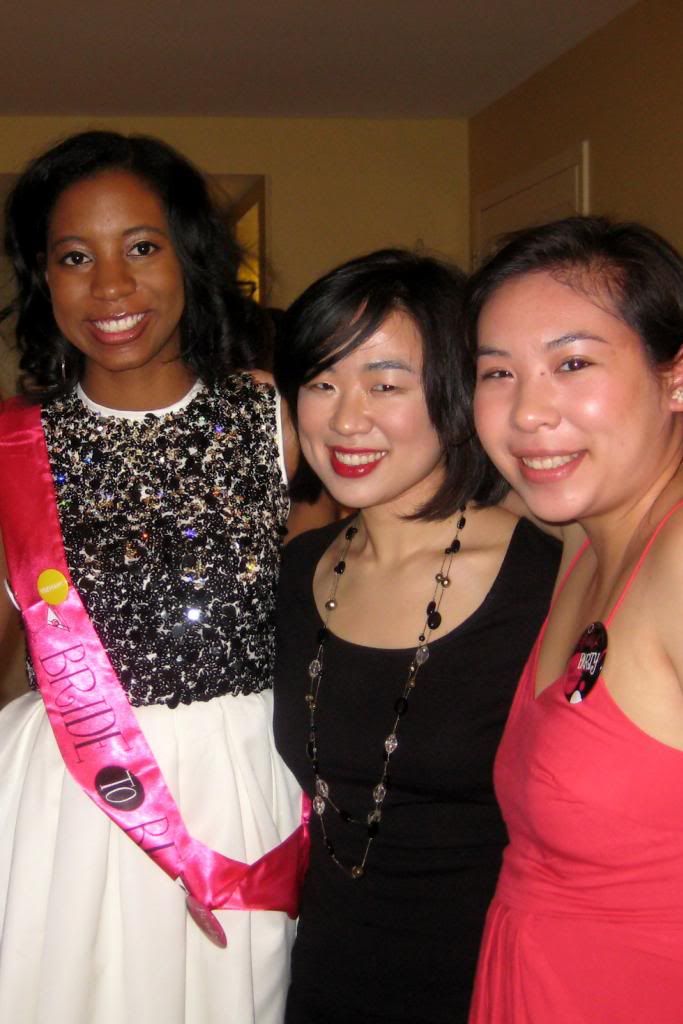 At the Marriott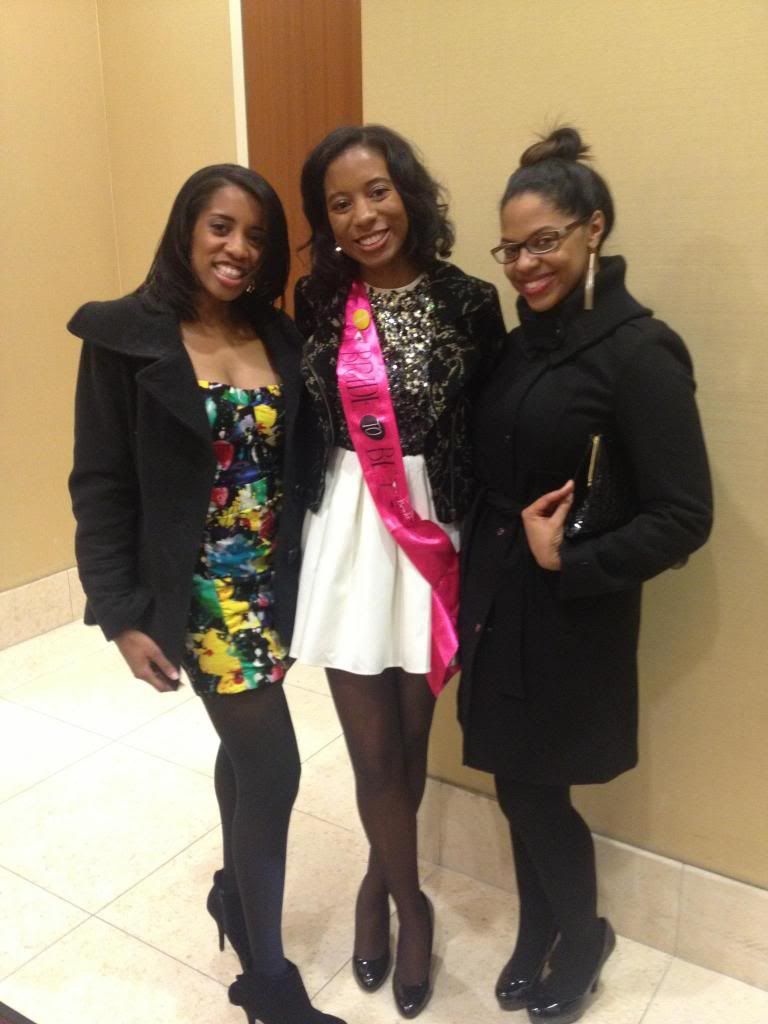 Heading off to dinner with my fellow Hamptonians (college friends)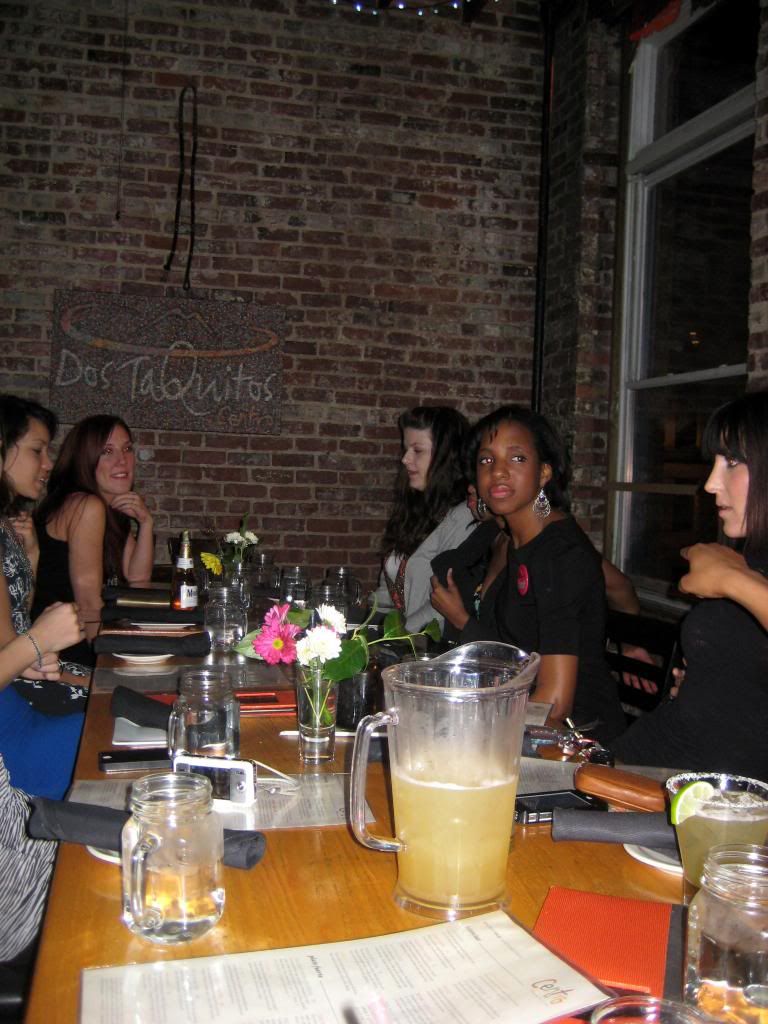 Dinner at Dos Taquitos Centro,
we got upstairs to ourselves!
After dinner it was time to dance! We started the night at Architect, which was so much fun. My friends were especially great at finding random guys for me to dance with - 2 birthday boys and then just some random fellows. It was pretty funny because they all acted so honored and excited to be dancing with the bachelorette. I was afaid some people would find a bachelorette cheesy, but most people were excited and girls in the bathroom even let me skip the line! lol.
hopefully I'll collect some partying pics from my friends.
Until then, I'll put a picture here to thank my sister, maid of honor and
hostess with the mostess Allison!!! I had sooo much fun thank you sis :-)
We finished the night at Zynda. At around 1:30 we were pretty exhausted since we'd been celebrating all day. But no one was more worn out then our neighbor at the Marriott....
Key card in hand...so close!
don't worry guys...he was able to walk out of the hotel the next day!