Growing up, I loved playing in my mom's jewelry box. My grandmother and her have beautiful collections of gold necklaces, bangles and rings. Now that I'm getting older, I see fine jewelry as a right of passage...and a far away dream! :-) With the exception of a few necklaces given to me by family, my engagement ring is my first piece of precious jewelry. Aaron proposed with a
beautiful
solitaire and together we choose the Tacori 2628 setting. I had always gone back and forth with telling Aaron I wanted a round cut diamond or an emerald cut, and the "cadi" cut diamonds on the 2628 give the best of both worlds.
my ring <3
It hasn't been a year yet with this baby and I'm already excited about adding to my collection. While in Bailey's looking at bands, the Ippolita bangles stole my heart!!!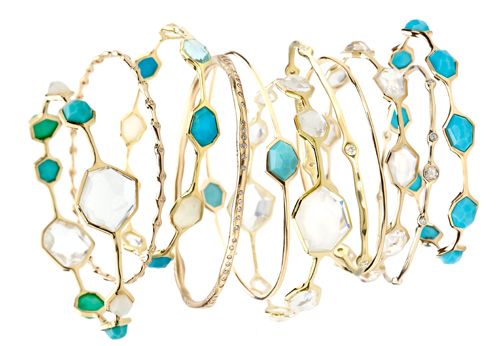 The gold bangles are pretty expensive-2-3 thousand dollars! I may have to settle for silver, which are priced between $500-$900. Less heart stopping and easier to collect.
These Dantela Tacori earrings match my ring-amazing!!! Maybe an anniversary gift? :-)
Pearls...the classic wedding day gift. :-) While the bride traditionally gives a watch.
However, all those things are too pricey for a student. I think these super cute Kate Spade bangles can tide me over until I get some real things in my life!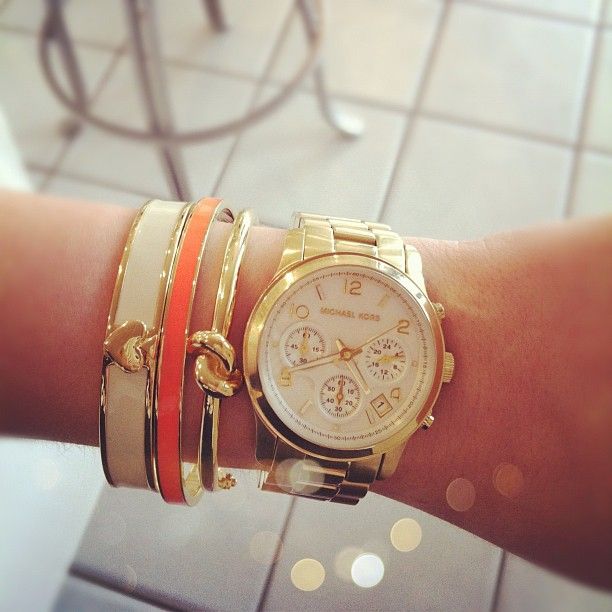 What pieces of jewelry are you crushing???