Wedding dress shopping has been so much fun, I wish I could share more with y'all. But Aaron doesn't want to know
anything
about my dress-and that's the way it should be! So instead about talking about my bridal gown, let's talk about bridesmaids' dresses!!!
I went shopping at Bridal Mart in Burlington, NC. I encourage all girls to go and not turn their nose up to it. They carry a ton of designers and you can order your dress for 10-20% off the usual price. The salesgirls are really helpful too!
Alfred Sung D542
I want my bridesmaids' dresses to be fun. This dress by Alfred Sung has exactly the right idea-sweetheart neckline, fitted waist and flared, fun skirt. Unfortunately the material of this dress-peau de soie- was paper thin. Next!
After feeling some fabrics around Bridal Mart, I decided I liked silk dupioni the best, followed by taffeta, then satin. As for colors, I've always dreamed of navy bridesmaids' dresses. :-)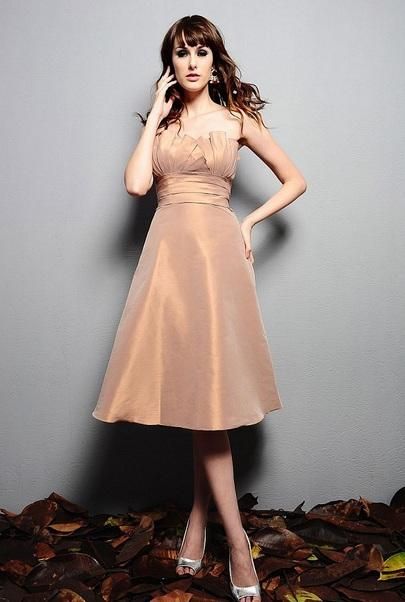 Eden 7330
Now wait a minute-looks can be decieving. In this color, the dress is not too pretty and the material looks a bit iridescent. But this is actually silk dupioni and in person it doesn't look too bad. I'm sure in navy it looks much better! Unfortunately, this dress was one of the few dresses that didn't come in navy (what?). That's okay though, because while it was cute on, the bust kinda reminded me of clam shells clasping onto me.
Impressions 20031
The dress in the middle is super cute and what I was looking for, even though I didn't think I would like flower details. It only comes satin, however, so therefore it will be a back-up dress. I'd like to find my dream bridesmaid dress in a navy silk dupioni, like this:
We'll see! I've only looked at Bridal Mart so far. Gorgeous Gowns in Cary does buy 5 bridesmaid dresses, get the 6th free-that's perfect because I plan to have 6 bridesmaids!


Let me know if you girls have any dress suggestions!!!