Hello everybody! I hope y'all had a good weekend! :-)
On the 8th, I turned 25. I think 25 is the first birthday I wasn't totally
excited
about. For once, I was feeling *cringe* ...old! I think the biggest struggle about turning 25 is that I am still in school and still living at home. I'm not the independent, metropolitan chica I thought I would be by now! However, I need to stop looking at the present, look towards the future and count my blessings:
-I am 2 months out from the best year of medical school (fingers crossed!)
-this is the year I'm getting married!!!
-this is the year I become a doctor!!!
I know, I know, I seem crazy about being down. I think I'm just beginning to feel a bit worn out from being in school-I had a test on my birthday-and I'm tired of living with the parental units, okaying everything I do with them. I just need to keep my stamina. Aaron did an excellent job of encouraging me by throwing me not one, but two cookouts last weekend! One on the 8th for my family and another on the 9th for my friends. It was fabulous!
beautiful flowers Aaron gave me :)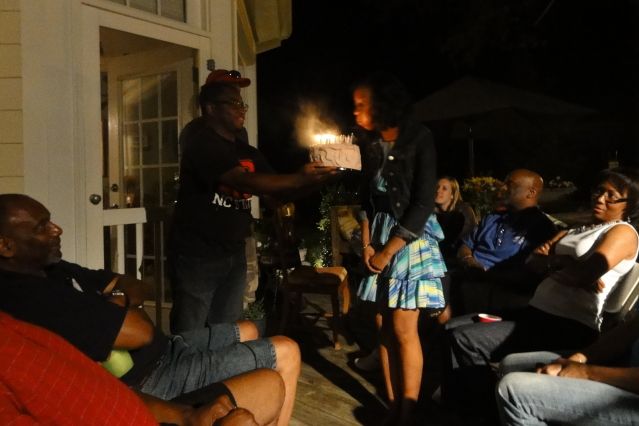 Blowing out candles on Friday night :-o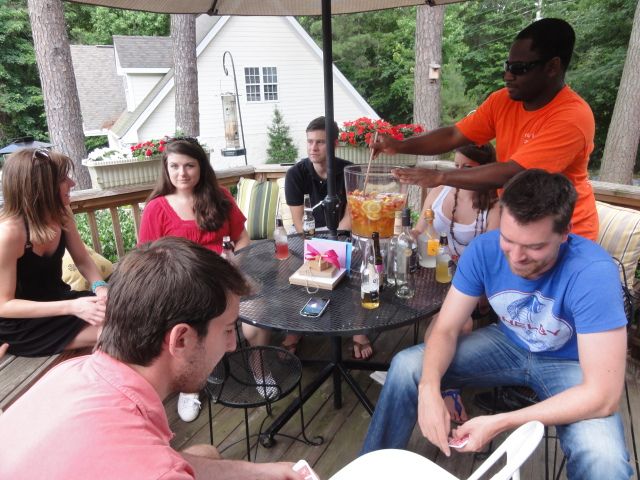 Saturday cookout with friends, peep the sangria!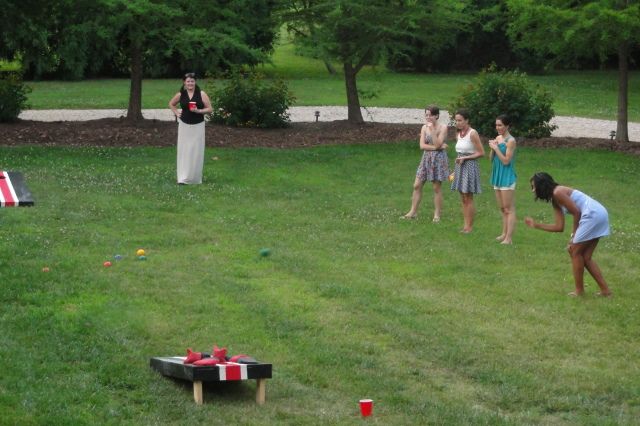 Playing bocce ball-my first time!