I apologize for the long absence y'all! Work is killing me. But I still need to share ALL the wedding pics! More posts coming this week!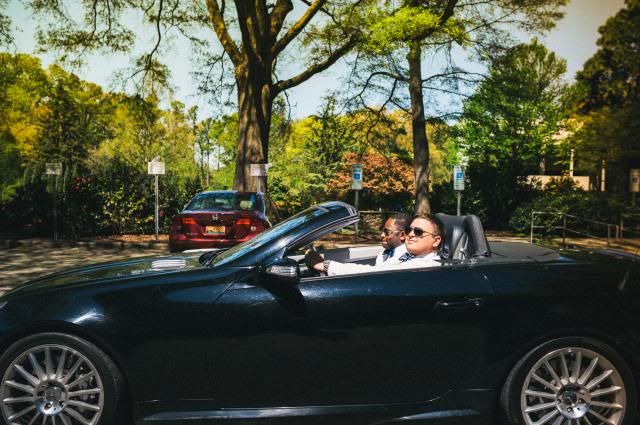 Boys pulling up to the Rose Garden...being flashy as always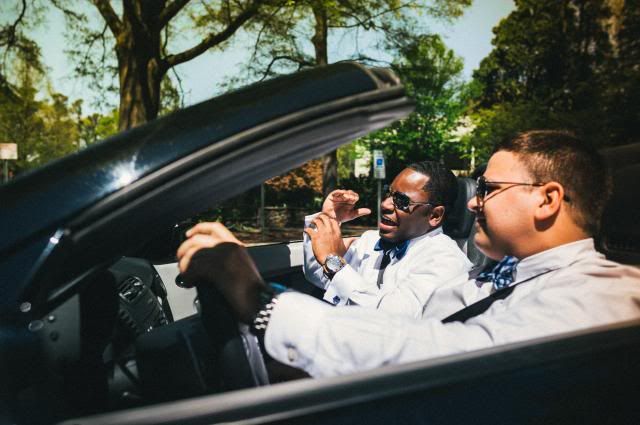 feeling good I see :-)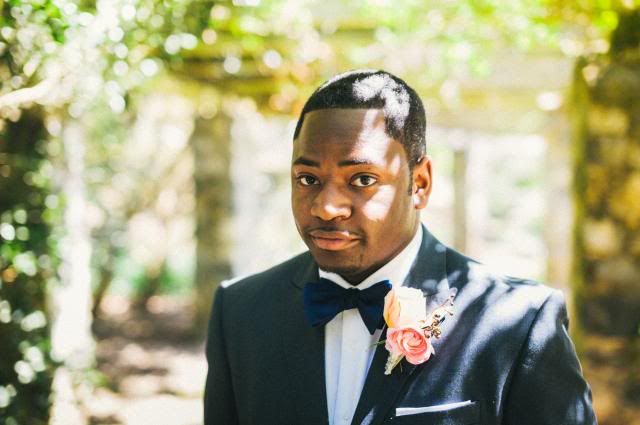 Aaron waiting for under the gorgeous wood arches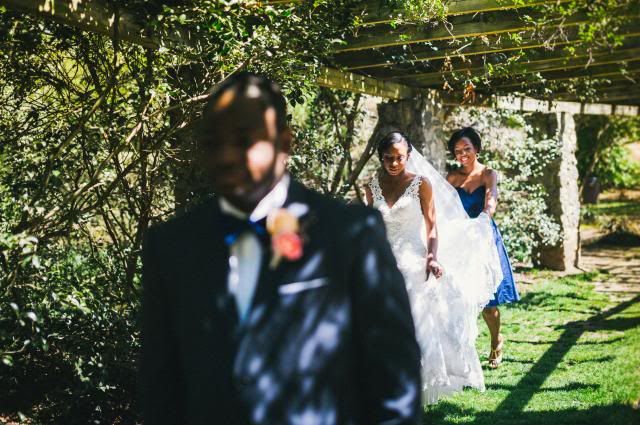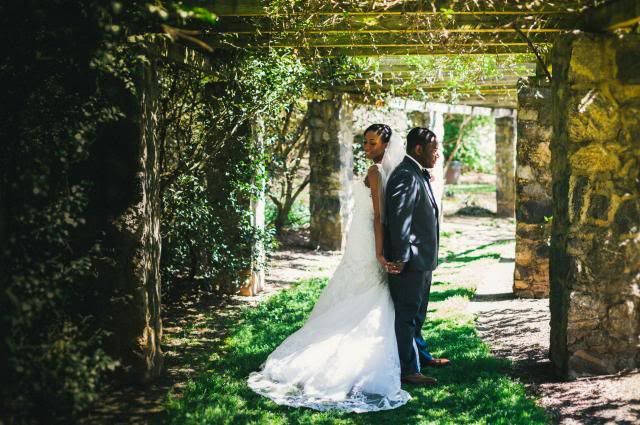 We exchanged a few words...I was actually too nervous to talk so it was mostly Aaron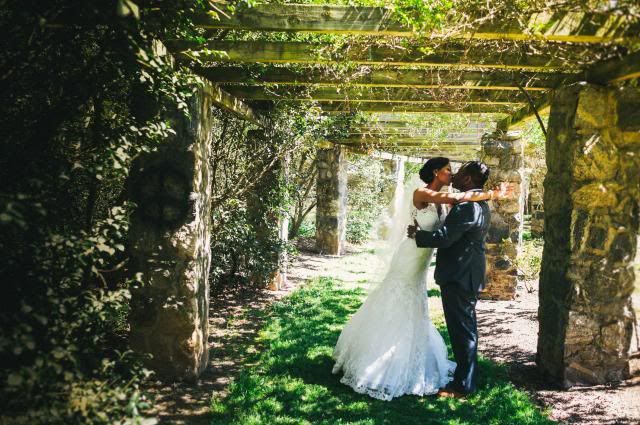 <3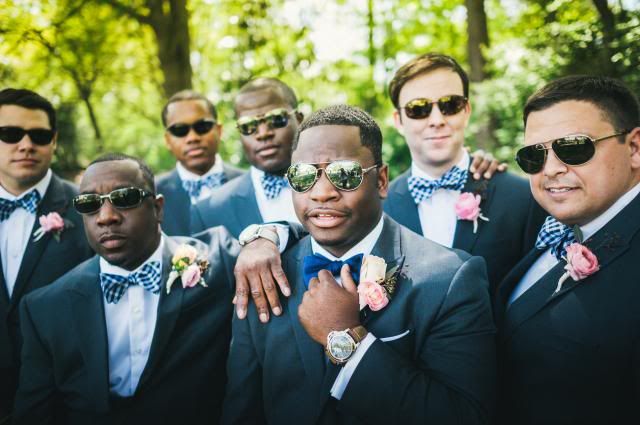 We didn't the plan this. The boys just all had there sunglasses,
sometimes you just got to let boys do what they want to do!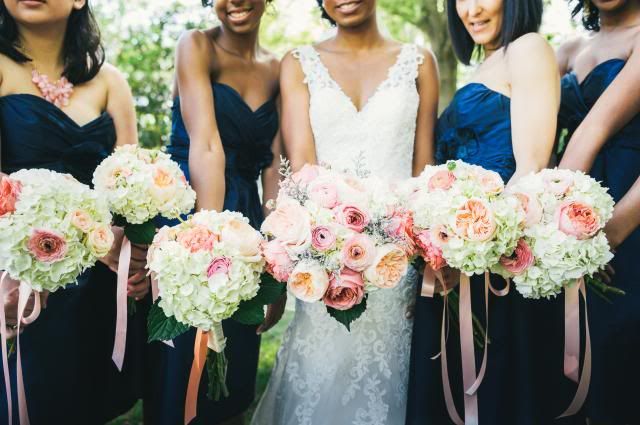 I love the bouquets Dawn did for us. Can you believe we purchased the flowers wholesale and she arranged them all? Money saved and a gorgeous product!!!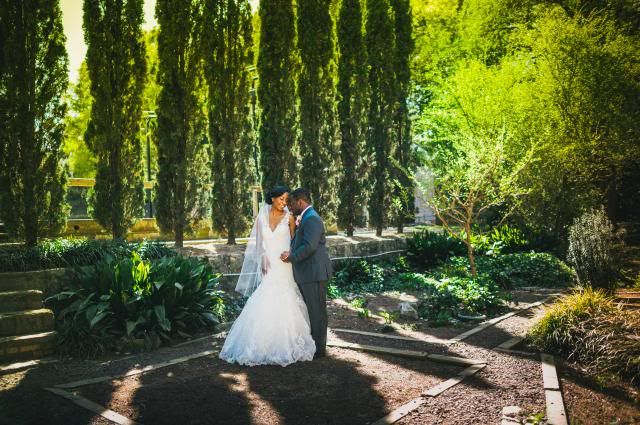 All and all, I would recommend anyone do a first look. We did run a behind schedule getting ready, in anticipation I had about an hour of cushion time in our day of schedule. I ended up getting to the church 30 minutes before the ceremony, enough time to catch my breath, grab some water and get my make-up touched up (our lady met us at the church for touch-ups, great idea). Still, the first look was truly Aaron & I's only time alone the whole day and we are both so grateful for that. After the wedding we were surrounded by family and friends for the rest of night. It was also a great way to relax our nerves before the ceremony! I visited the Rose Garden about a year before the ceremony to contemplate as a place for our first look-it was only about 3 minutes away from the church after all. I eyed the wood arbors as the perfect place for a first look-I can't believe a year later it all really happened!