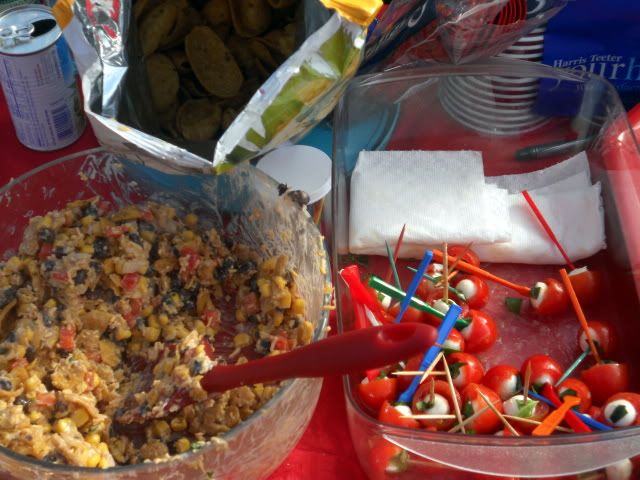 Frito Salad and tomatoes stuffed with mozzarella and basil
Hey guys! I'm a little bummed that it's Sunday and that means the work week is about to start again. Luckily, it ends Wednesday at noon for Thanksgiving! This weekend Aaron and I attended the NC State football game versus Clemson. Usually when Aaron and I attend games we bum off a friend's tailgate, but I was really adamant about us hosting our own tailgate this time. It was a huge hit! I'm actually not even a big sports fan (rather the opposite), but who doesn't like grilling out and drinks? Watching the football game in person made it pretty tolerable and State fans are so passionate, the stadium was live with positive energy. I was exhausted afterwards!
Today was nothing special, I slept in and studied. I hope everyone has a great week!